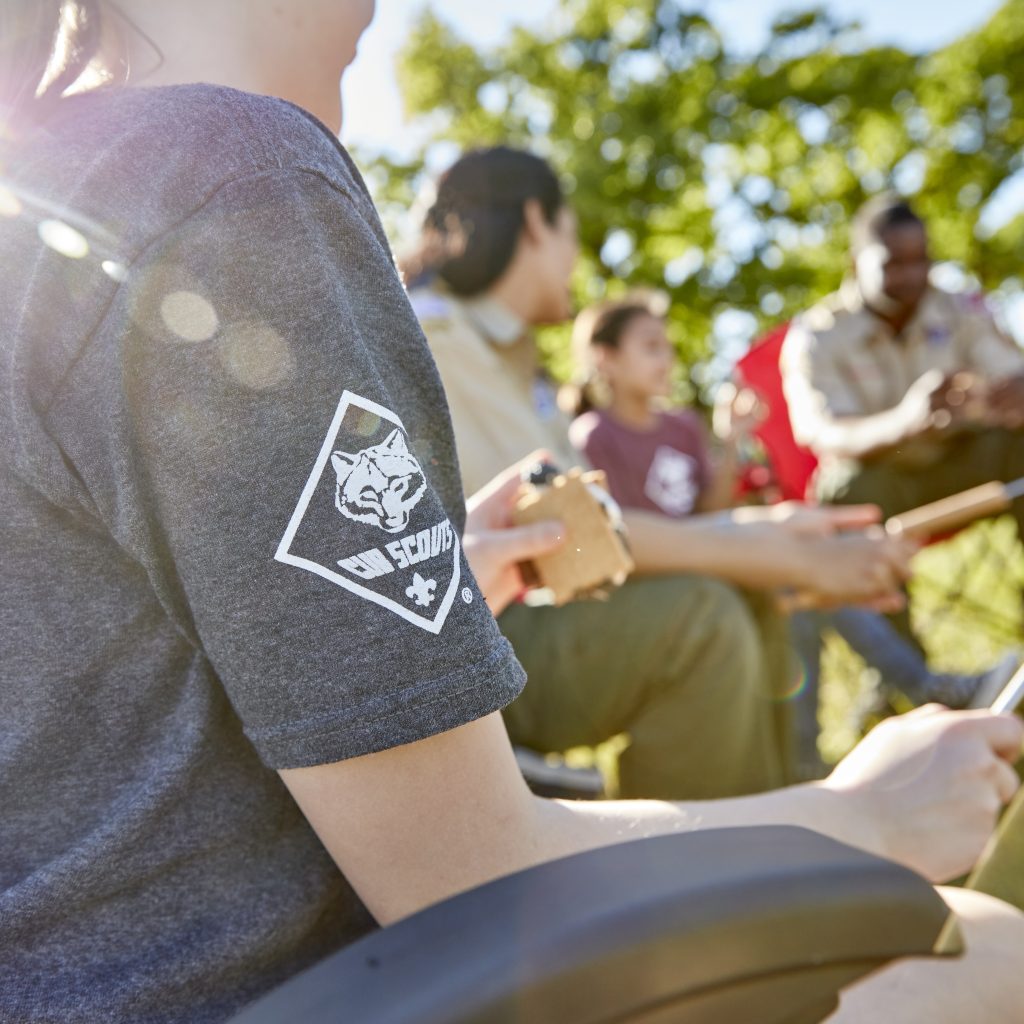 As an American, I will do my best to —
Be clean in my outdoor manners.
A Cub Scout takes care of the outdoors and keeps the outdoors clean. A Cub Scout knows that putting marks on buildings, trees, or natural objects causes permanent damage.
Be Careful with fire
A Cub Scout may enjoy a campfire only with adult leaders. A Cub Scout knows not to play with matches and lighters.
Be Considerate in the outdoors.
A Cub Scout shares our outdoor places and treats everything on the land and in the water with respect.
Be Conservation-minded
A Cub Scout works to restore the health of the land so others may enjoy, live, and learn from it as a part of the Web of Life.
---
---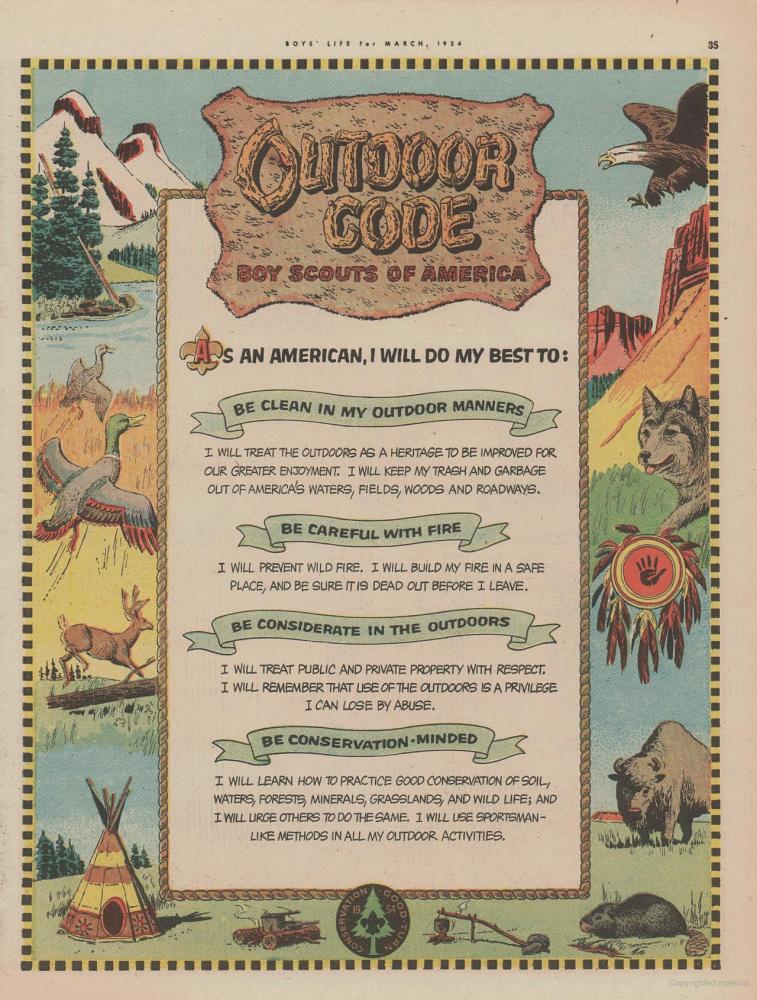 ---
OUTDOOR CODE WORKSHEET
---
LEAVE NO TRACE : OUTDOOR ETHIC REFERENCE CARD
Individual Ethics Reference Cards – Order
Reference cards, also called "tags", explain the Leave No Trace Seven Principles. The different versions adapt the seven principle language to fit specific activities, areas, or age groups. To help divert waste from landfills, these 3×5 inch cards are made from pre-consumer recycled plastic and are made to last on your outdoor adventure!